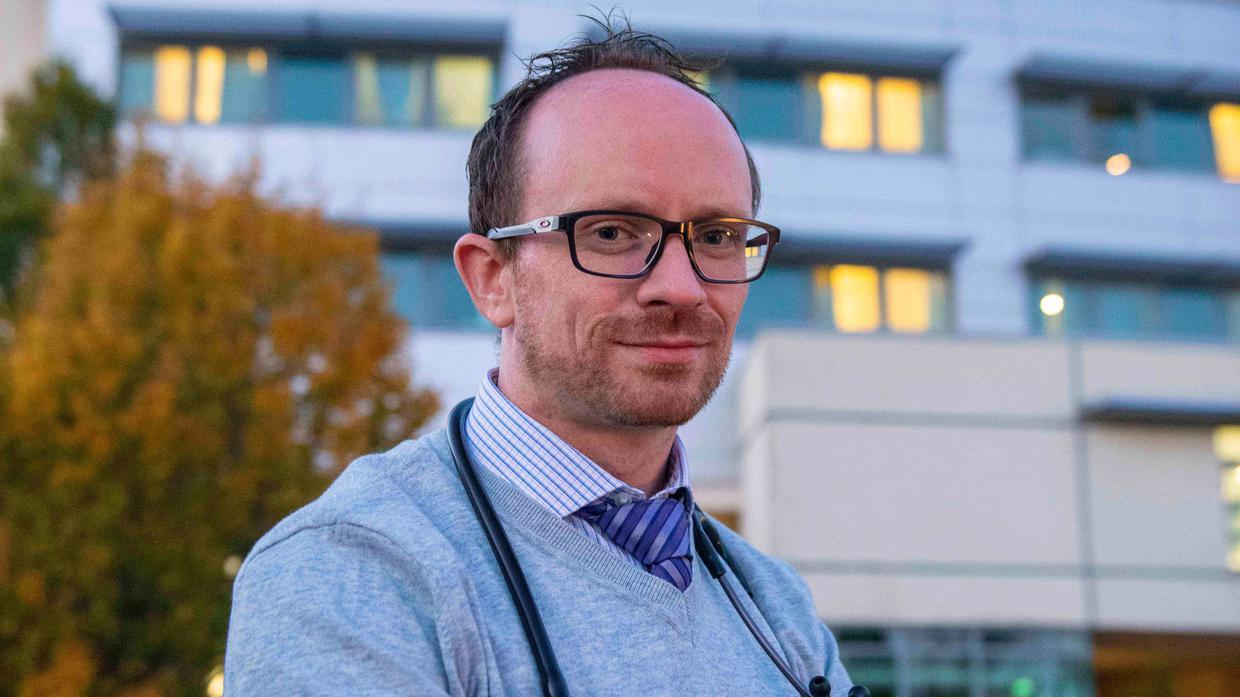 Contact Details:
Email: chawkes@ucc.ie
Dr Hawkes is a Lead Investigator in the INFANT Centre, Consultant Paediatric Endocrinologist at Cork University Hospital, Honorary Senior Lecturer at UCC, and Adjunct Assistant Professor at University of Pennsylvania. He also serves as a consultant to the Division of Endocrinology at the Children's Hospital of Philadelphia.
Research Interests
Prior to joining the INFANT Centre as a Principal Investigator, Dr Hawkes led a clinical and research programme at the Children's Hospital of Philadelphia, the top ranked children's diabetes centre in the United States. In Cork, his research focus is on improving outcomes in children with type 1 diabetes and he is collaborating with APC Microbiome Ireland on identifying modulators of type 1 diabetes progression. The goal of this work is to develop interventions that will delay or stop the development of type 1 diabetes. He is also actively studying factors to improve outcomes in children with establish type 1 diabetes. He is a leading expert in programme development and disparities in diabetes care, and has published and presented widely on these topics.
Dr Hawkes' current funded research includes the development of a community health worker model of diabetes care in children; an interventional study to address racial disparities in diabetes outcomes in the United States; and a prospective study of rifampicin use in children and adults with idiopathic infantile hypercalcaemia. He is also collaborating in a multicentre study of childhood growth disorders including Boston Children's Hospital, DC Children's Hospital, Cincinnati Childrens' Hospital and Medical Center, and Children's Hospital of Philadelphia.
In addition to his primary research focus on type 1 diabetes, Dr Hawkes has published widely on paediatric endocrine disease. This includes research on the topics of childhood growth, disorders of calcium metabolism, and congenital hypothyroidism. He has published over 20 manuscripts on disorders of childhood growth and has developed growth charts that are used worldwide to identify children with skeletal dysplasia. Dr Hawkes was also the first to describe high calcium levels as a complication of the ketogenic diet. He has also identified rifampicin as a therapy for children with previously untreatable idiopathic infantile hypercalcaemia. Dr Hawkes has also published extensively on congenital hyperthyroidism, including a study demonstrating an inconsistency in newborn screening that has led to review of screening for this condition in the United States.
Career Profile
2007: MB BCh BAO BMedSc – University College Cork
2013: MD – University College Cork
2018: PhD in Childhood Growth Disorders – University College Cork
2018: Board Certification in Paediatrics, American Academy of Paediatrics
2019: Board Certification in Paediatric Endocrinology, American Academy of Paediatrics
Orcid: 0000-0001-6484-0445