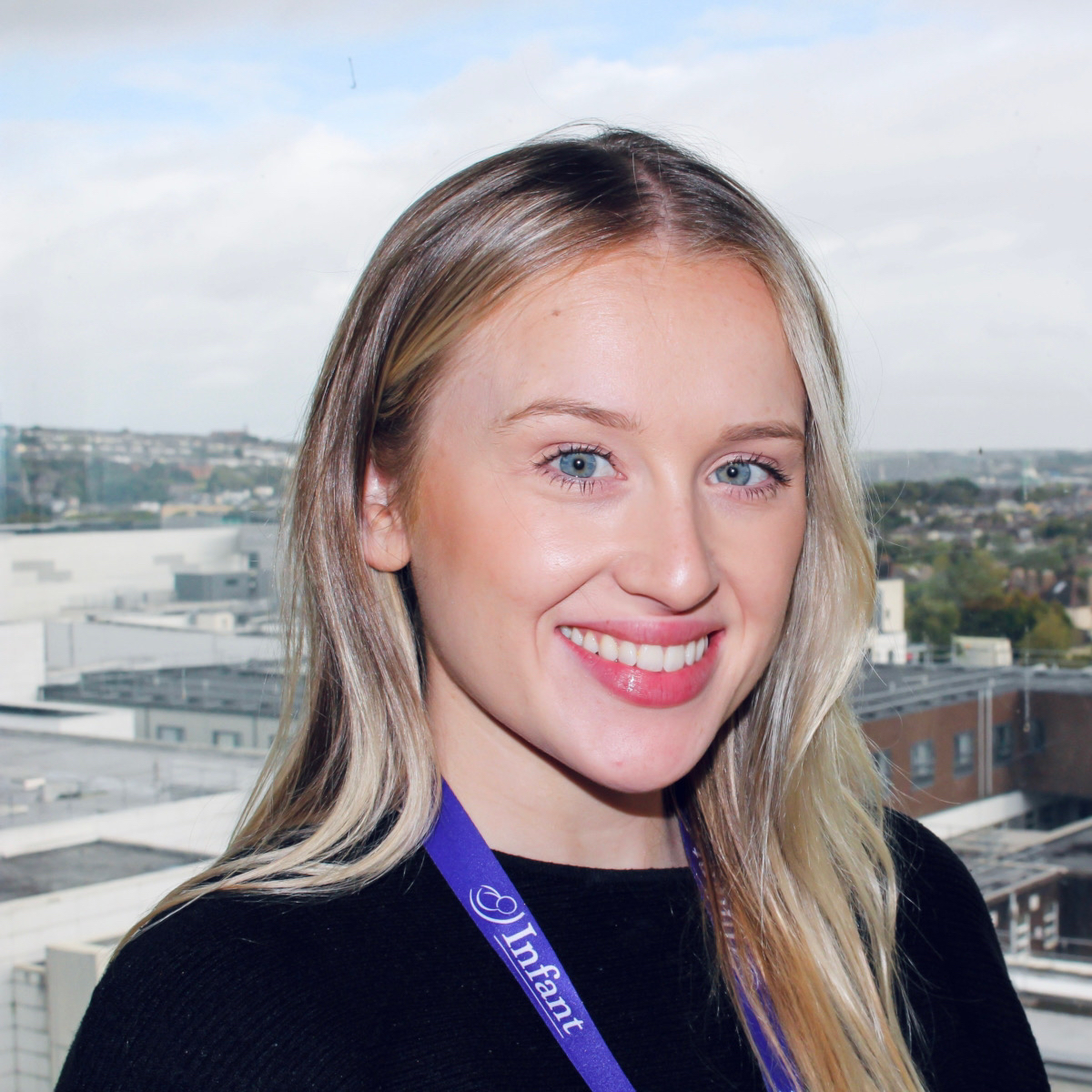 Communications & Public Engagement
Contact Details:
Email:  hannaholeary@ucc.ie
Hannah is the Communications & Public Engagement Officer at INFANT.
Please contact Hannah if you have any communications or media queries.
She is currently studying an MSc in Psychology and is motivated and enthusiastic to continue gaining experience at INFANT while working towards becoming a Developmental Psychologist.
Education Profile
2021 – present  Member of The British Psychological Society.
2021 – present MSc Psychology, Canterbury Christ Church University.
2020-2021 MA Digital Media, National University of Ireland, Galway.
2015 – 2020 BA Criminal Justice & Psychology, The University of Limerick.