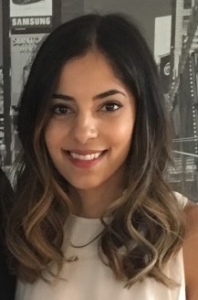 Contact Details:
Email: dhanis.lad@ucc.ie
MD Title: Short-term Topical Application to Prevent Atopic Dermatitis
Eczema is the most common skin disease of childhood, affecting 20% of children in Ireland. Children with eczema have relatively "leaky skin", as eczema affects the barrier function of the outer layer of skin called the epidermis. This "leakiness" allows high levels of water loss out through the skin and can allow infection and allergens to move in through the skin, possibly causing allergies to substances that cannot enter the body as easily through normal skin. The "leakiness" reflects low levels of some natural moisturising factors (NMFs) in the skin, which can be linked to the filaggrin (FLG) gene, the gene most strongly linked to eczema. Skin barrier structure (NMF content) can be measured painlessly using a machine called a Raman spectroscope. Skin barrier function can be also be measured painlessly using a machine that measures transepidermal water loss (TEWL) – that is the water that is lost through the outer layer of skin.
The STOP AD intervention trial will investigate the effect of early skin barrier protection on the prevention of eczema and food allergy in high risk children. In STOP AD, infants at high risk of having eczema will be identified using family history and neonatal NMF and TEWL values. These infants will be randomised to either skin barrier protection with a commercially available moisturiser for the first 2 months or to routine care. The study's primary outcome will be the incidence of eczema at 6 and 12 months and the incidence of food allergy at 1 year. Filaggrin gene status will also be determined.