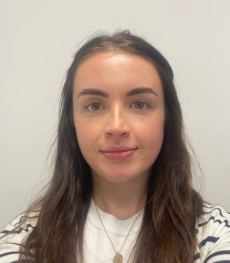 Contact Details:
Email: CFitzgerald76@ucc.ie
Chloe is a Research Assistant in INFANT under the direction of Dr Áine Hennessy in the Department of Food & Nutritional Sciences. She is working on the Opt-I-Mum Project which focuses on the functional indicators of iodine status during pregnancy.
Chloe is a recent graduate of BSc Nutritional Sciences at UCC. In June 2023, she completed an 8-week research studentship where she worked on a project that focused on 'Seaweed as a novel food ingredient – modelling the impacts on population nutrient intakes in Ireland.