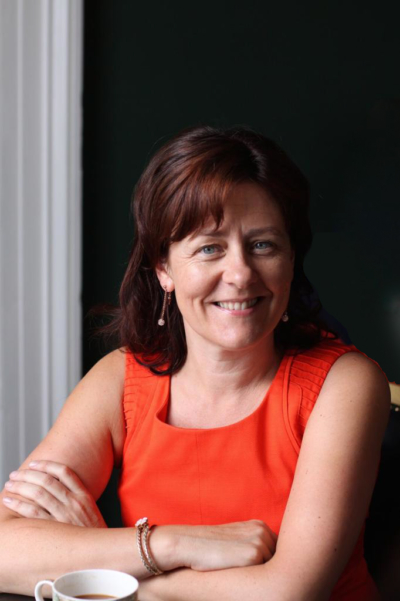 Contact Details:
Email: carolinejoyce@ucc.ie
Caroline Joyce is a doctoral researcher with INFANT. Her PhD research is in biomarker discovery for the diagnosis, management, and treatment of women with Gestational Trophoblastic Disease. This is a collaborative project between INFANT (Prof. Keelin O'Donoghue), the School of Biochemistry & Cell Biology (Prof. Tommie McCarthy) and the National Trophoblastic Disease Centre (Dr John Coulter). Caroline's PhD was funded by the Irish Research Council under the Employment-Based Postgraduate Programme.
Career Profile:
2005- to date:   Principal Clinical Biochemist at Cork University Hospital
Professional Achievements:
2019       Registered Clinical Scientist – Health and Care Professionals Council
2017       European Registered Clinical Laboratory Geneticist – European Board of Medical Genetics
2003       Diplomate of the Royal College of Pathologists (UK) in Molecular Genetics
1992       MSc in Biomedical Science at University of Ulster, Coleraine
Publications: https://orcid.org/0000-0001-7231-8331
Joyce CM, Coulter J, Kenneally C, McCarthy TV and O'Donoghue K
Experience of women on the Irish National Gestational Trophoblastic Disease Registry.
Eur J Obstet Gynecol Reprod Biol. 2022 (in press)
Joyce CM, O'Shea PM and O'Donoghue K
Authors' reply to "Is there a role for C-reactive protein during and after labour?" Ann Clin Biochem 2021 Nov;58(6):672-673. PMID: 34098757. DOI: 10.1177/00045632211020774
Joyce CM, Deasy S, Abu H, Lim YY, O'Shea PM and O'Donoghue K
Reference values for C-reactive protein and procalcitonin at term pregnancy and in the early postnatal period. Ann Clin Biochem 2021 Sep;58(5):452-460. PMID: 33730872. DOI: 10.1177/00045632211005807