The INFANT centre biobank houses biological samples which have been collected and stored over more than a decade of research. World-class database programmers, technicians and protocol designers have come together to prepare samples, transport and store these biological resources.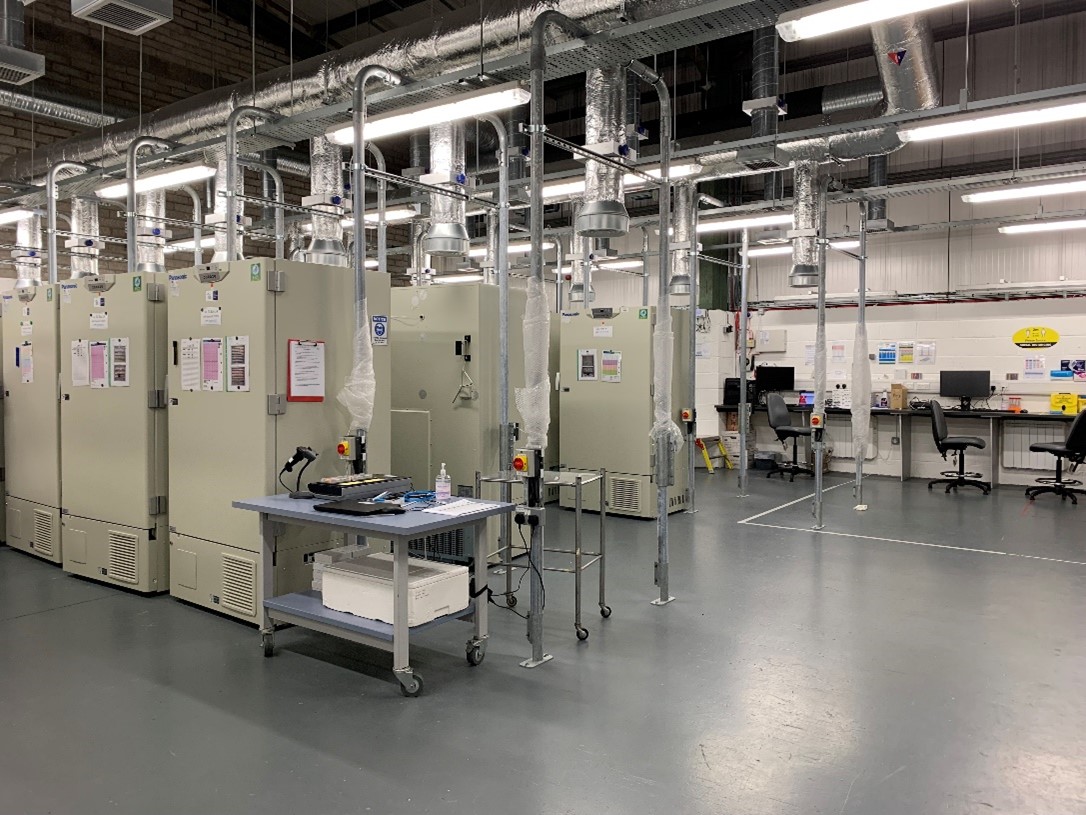 Exceeding standards
Our biobanks adhere to and exceed the requirements of the International Society for Biological and Environmental Repositories (ISBER) best practices. They also observe the Molecular Medicine Ireland Guidelines for Standardised Biobanking and OECD Guidelines for Human Biobanks and Genetic Research Databases. The protocols developed by INFANT are acknowledged internationally as the gold standard for biobanking and underpin our Metabolomics research programme. In August 2016, INFANT launched a new biobanking facility fully equipped to secure up to two million biological samples, positioning INFANT at the forefront of global biobanking.
This facility further enhances INFANT's capacity for driving research, discovery, innovation and commercialisation, strengthening the centre's status as a test-bed for industry research and development in perinatal medicine.
Access to the INFANT Biobank is available on an SFI-approved access charge plan basis to groups or companies outside INFANT.
Expanding capacity
The INFANT centre benefits from its unique position in Ireland, with its clinical setting at the CUMH giving it access to patient samples and data for research. The success of this model, coupled with collaboration with other collection locations throughout the world, had led to a burgeoning and rapidly expanding collection of samples relevant to mums and babies.
The biobank with a capacity for up to 4 million samples surpasses the existing international biobanking best practice guidelines and continues to contribute to international standards development (ISO TC 276). This will position INFANT, and Ireland, at the forefront of biobanking internationally. It will increase attractiveness for multi-institutional international collaborations and be a test-bed for research and development in perinatal medicine.
The new progressive Biobank facility will enable INFANT to improve the curation and protection of precious human biological samples with a new, dual location model.  INFANT's dual-location-biobank-resource will be able to protect the samples and data by splitting these precious materials across sites to prevent catastrophic loss.
Requesting Biological Specimens
If you are a researcher who would like to use INFANT's Biological Specimens for a research project, please email the following information to infant@ucc.ie –  to start the Biological Specimen request process:
Your Full Name and Title
Your Institution's Name
Your Email address
Your Phone number
Your Project's Title
A very brief project description