Your time and help is the key for research and it is great to know you are interested in finding out about studies that are underway! INFANT recognises the essential role of the public in our research. With your help and participation in our various studies, you have the ability to influence future changes in pregnancy, newborn and child health research.
INFANT's research studies have a proven national and global impact, combining research expertise with industry partnerships to investigate perinatal healthcare solutions. Our research studies try to identify what causes adverse outcomes in maternal and child health and to test how well new medical approaches work for mothers and babies. Each study answers scientific questions to find better ways to prevent, screen for, diagnose and treat perinatal diseases.
All of our research studies have been approved by the UCC Clinical Research Ethics Committee. Participation is confidential and all responses and information will be stored securely and remain confidential.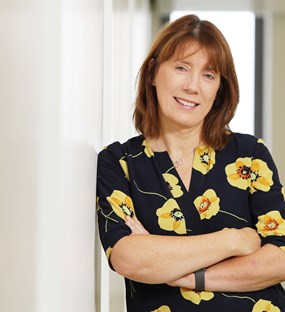 Thank you!
Prof Geraldine Boylan, INFANT Director
"I am constantly overwhelmed by the altruism and generosity of the parents and families who engage with our studies – it doesn't matter what funding in the world we get – without them, this research wouldn't happen."
Get Involved
If you are interested in participating in a study please contact us via the email address or phone number below: