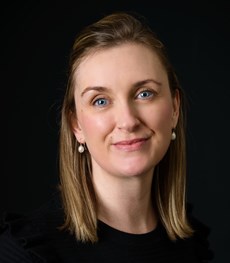 Jane English is a Lecturer in the Department of Anatomy and Neuroscience, University College Cork Ireland, holds a HRB Emerging Investigator Award, and is a Principal Investigator at the Irish Centre for Maternal & Child Health Research, INFANT.
Jane has expertise in the application of proteomics, metabolomics and bioinformatics to improve our understanding of the molecular pathways implicated in human health and disease, with a particular focus on improving maternal and child health. Her work has been influential in the development and application of mass spectrometry workflows for biomarker discovery, which has resulted to several collaborative partnerships with industry and academia.
Jane worked in the area of biological psychiatry for many years, and at present, she leads multidisciplinary research team working on the development of neonatal screening test for the early detection of Autism. Her research, funded by the HRB, has the potential to transform the care of infants with Autism by facilitating earlier intervention, which leads to improved clinical and developmental outcomes. Her team is based in INFANT and the Department of Anatomy and Neuroscience in the Western Gateway Building.