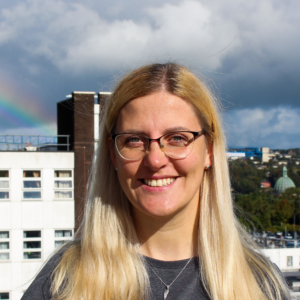 Contact Details:
Email:jurate.panaviene@ucc.ie
Jurate Panaviene
Jurate Panaviene is a PhD student at University College Cork  and a Clinical Research Fellow at INFANT Research Centre. Her leading research project called NIOMI (Non-Invasive Oxygen Monitoring in Infants) is aiming to investigate a novel optical technology and it's potentials to provide information about respiratory function of neonates undergoing treatment in neonatal intensive care unit.
Career Profile
2020 to present – PhD student, Dept. of Paediatrics & Child Health, University College Cork, Ireland.
2018 to present – Senior Registrar in Neonatology, Cork University Maternity Hospital, Cork, Ireland.
2016 – Basic and Specialist training in Paediatrics and Neonatology, Vilnius University, Lithuania.