Prof. Declan Devane – Trial Methodology Lead & Associate Investigator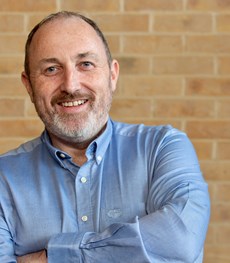 Trial Methodology Lead & Associate Investigator
Declan is the Director of Evidence Synthesis Ireland and Director of Cochrane Ireland, and Chair of Health Research Methodology
Declan trained as a nurse and a midwife, meandered (with the help of opportunity, interest and luck) his way into trial methodology and evidence synthesis and his work now focusses on a blend across randomised trials and synthesising evidence across a number of clinical areas.
He has published over 233 papers (h-index 41 Scopus, jan 2022) including numerous Cochrane systematic reviews. He has led a number of clinical trials recruiting from 100 to over 3000 participants and serves on a number of national and international Trial Steering Committees and Data Monitoring Boards.  He is an Editor with the Cochrane Pregnancy and Childbirth Group and has authored dozens of systematic reviews.
Declan has been awarded over €€16 million in research funding as PI including awards from the Health Research Board (Ireland), Department of Health and Children (Ireland), National Council for the Professional Development of Nursing and Midwifery (Ireland), Royal College of Midwives (UK), the Health Services Executive (Ireland) and the EU.