Prof. Mairead Kiely – Principal Investigator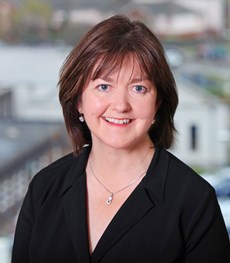 Mairead Kiely is Professor of Human Nutrition at University College Cork. She leads an extensive research program, which integrates the main themes of vitamin D, maternal and child nutrition and diet and cardiovascular health. She has more than 20 years research experience in human nutrition and health. Since 2005, Mairead has co-chaired the Cork Centre for Vitamin D and Nutrition Research at UCC, which investigates vitamin D requirements for human health throughout life and effective public health strategies to achieve them. Mairead is co-coordinator of the EC funded ODIN Integrated Project on food-based strategies for vitamin D deficiency prevention.
Since 2014, Mairead has led the Maternal and Child Nutrition research programme at INFANT, which is investigating nutritional requirements to promote healthy pregnancy and to support optimal growth and development in infants and young children, including preterm infants. Primary health outcomes under investigation are physical and neurological development in children and cardiovascular health in women, including body composition, muscle and bone indices. Mairead has a background in nutritional epidemiology and a major underpinning activity to support these research themes is the design, construction and analysis of quality food consumption and food composition databases.
Career Profile:
2014-present         Professor of Human Nutrition, UCC
1999                        PhD, UCC [Maternal and neonatal antioxidant status)
1992                        BSc (Hons) Human Nutrition, University of Ulster
Professional Activities/Achievements
Registered Nutritionist [Public Health Nutrition]
Member Scientific Advisory Committee for Nutrition (UK) Subgroup on Maternal and Child Nutrition
Member American Society for Nutrition; Nutrition Society; Association for Nutrition