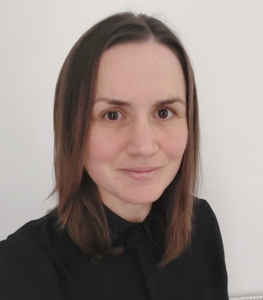 Contact Details:
Email:  t.berkery@ucc.ie
Teresa Berkery is the Network Manager of the Irish Network for Children's Clinical Trials (In4kids)
Teresa has an MSc in Health Economics and a Postgraduate Diploma in Pharmaceutical Regulatory Sciences both from UCC. She has previously worked as a project manager overseeing large observational studies in the INFANT centre under the supervision of Prof. Mairead Kiely.
Most recently, she worked as Clinical Trial Project Manager in Eli Lilly with responsibility of multi-national clinical trials.
Career Profile
2021 – Present:           In4kids Network Manager
2021                            Eli Lilly Clinical Trial Project Manager
2015-2020                   Combine & PiNPoINT Project Manager
2013 – 2014                Supporting Life MHealth Research Support Officer
Education:
Post Graduate Diploma in Pharmaceutical Sciences
MSc in Health Economics
Higher Diploma in Economics
BA (Hons) in Business Studies.