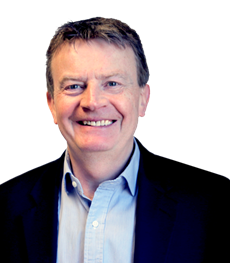 Contact Details:
Email: infant@ucc.ie
As Managing Director of Hitech Health Brian leads a team of technical experts who provide innovative technical solutions in areas such as i) helping companies to setup and grow their business, ii) new product introduction, technical transfers including due diligence activities and iii) helping companies to solve supply chain and operational issues.
As VP of Chemical Development with Bristol Myers Squibb (BMS), Brian was responsible for the transfer, scale-up and registration of multiple new products in a range therapeutic of areas including oncology, virology and antibiotics. His achievements included undertaking the due diligence and successfully transferring an entire portfolio of drugs from a single manufacturing site and outsourcing the production to multiple different CMO's in a number of different countries. Brian has also significant operational expertise having been general manager of a manufacturing facility for BMS.
Brian also supported Science Foundation Ireland (the Irish Government research funding organisation) in the effective management of funding programs across diverse areas including life sciences, ICT and sustainable energy. He also serves as a pro bono Board Chairman of Debra Ireland, the charity supporting families and patients with the debilitating disease, epidermolysis bullosa. Brian holds a B.Sc. and Ph.D. from University College Dublin, Post Doctorate from Emory University, GA, USA, as well as Business qualifications in Management, Finance and Corporate Governance.