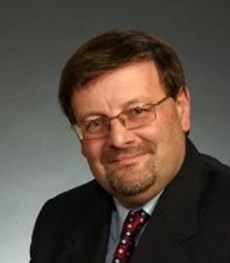 Contact Details:
Email: infant@ucc.ie
Prof Damian O'Connell is Chief Executive Officer the Experimental Drug Development Centre at A*Star – the Agency for Science, Technology and Research based in Singapore. The Experimental Drug Development Centre is a national platform for drug and biomarker discovery as well as early clinical development.
Most recently Damian was Senior Vice President, Drug Discovery – Global Head of Clinical Sciences, Bayer Pharma AG, Berlin – Germany. Prof O'Connell previously held senior positions within Pfizer Research & Development, Parke Davis, Elan Pharmaceuticals and Neurex. Prof O'Connell has both MD & PhD degrees from the National University of Ireland, has been a Medical Faculty member of the University of Virginia Health Sciences Center as well as a member of the Clinical Pharmacology & Therapeutics Department at the University College Cork, Ireland where he was a Professor of Clinical Research. He started his career in the Industry in 1998.
Prof O'Connell is an Adjunct Professor at University College Cork, Ireland; Member Expert Advisory Panel, Singapore Translational Cancer Consortium;  Member Advisory Board Investigational Medicine Unit SingHealth, Singapore; Board Member INFANT Research Centre, Cork Ireland; Member Scientific Advisory Board, BluMaiden Biosciences, Singapore; Member of the Faculty of Pharmaceutical Medicine; Fellow of The Royal Society of Medicine; Fellow of The Royal Academy of Medicine (Ireland); Member of the British Pharmacological Society; Member of the Drug Safety Executive Council (DSEC); Member American Society for Clinical Pharmacology and Therapeutics; Member American College of Clinical Pharmacology.