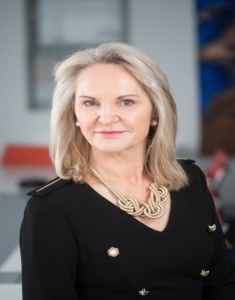 Strategic Advisory Board Member
Helen Whelton is Head of the College of Medicine and Health and Chief Academic Officer to the HSE South South West Hospital Group.
She was formerly Dean of Dentistry at the University of Leeds and Faculty Lead for Internationalisation.
Her research interests include Health Services Research and she is the coordinating PI of an H2020 grant involving 8 health insurers in 6 EU countries.
Since gaining a PhD in Oral Epidemiology she has led multiple regional and six national oral health surveys in Ireland, she has also been involved in helping others in both developing and developed countries to monitor oral health among their populations.
She has been PI on an extensive range of RCTs for industry. She heads up a multidisciplinary investigator driven research team who combine both laboratory and clinical research in a purpose built research centre at the University. She leads a number of interdisciplinary research projects dealing with the interrogation of large oral health services databases.
Her research has informed the development of dental services and she has also expanded her research contribution to the areas of overweight and obesity and to women's general health issues. Internationally her research focus has been on health services research incorporating fluoride research.
She has contributed to the development of the agenda for dental research nationally and internationally through her leadership of research organisations.including The International Association for Dental Research.