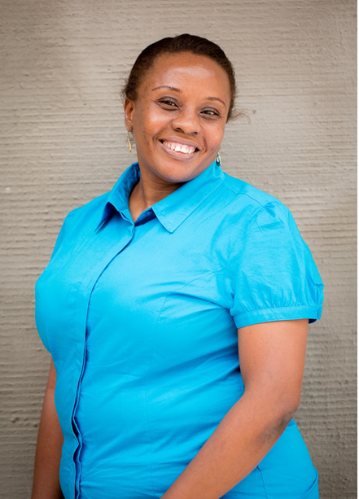 Doctor Researcher: Aisa Shayo
Aisa is pursuing a PhD in the area of improved care for premature babies in order to reduce neonatal mortality caused by Preterm deliveries which is among the top three causes of death in neonates.
Aisa is a Paediatrician working in Tanzania at Kilimanjaro Christian Medical Center (KCMC) which is a consultant hospital in Northern Tanzania. She is also a lecturer at Kilimanjaro Christian Medical University College (KCMUCO). She supervises and teaches diploma students, Medical doctor students (MD) and Masters students (MMED). She also provides supervision on research thesis for MD four and Masters students. She is also involved in several board member committee both at the hospital and university college as well. She is current head of department of Paediatrics both at the hospital and university College.
Aisa's planned thesis is titled: THE IMPACT, PERCEPTION AND IMPLEMENTATION OF KMC AT THE NEONATAL UNIT AMONG HCWs AND MOTHERS OF PREMATURE NEONATES AT KILIMANJARO CHRISTIAN MEDICAL CENTER, NORTHERN TANZANIA
Study Aim:
· What is the impact of KMC at neonatal unit of zonal consultant hospital in northern Tanzania?
· What is the perception and implementation of KMC by the mothers and health care providers from zonal consultant hospital?
The Objectives of the study are:
1. To determine the timing of death and factors associated with mortality in all preterm neonates born between 2010 to 2020 years in KCMC hospital.
2. To assess the implementation of KMC among mothers of premature neonates trained over the past 10 years since its introduction in KCMC, measured by the percentage of mothers trained in KMC effectively and follow up.
3. To assess the perception and KMC practice among health care providers and mothers of premature neonates at KCMC hospital in northern Tanzania.
4. To assess the growth and development outcome of preterm neonates who received KMC compared to preterm neonates of the same birth weight who did not receive KMC over the past 2 years.
Aisa she wants to contribute to improve care for premature babies as well motivate/improve on use of Kangaroo Mother Care (KMC) may impact on reduction of neonatal mortality and morbidity. She also wants to improvises knowledge to both healthcare workers and mothers of preterm babies.
The use of KMC should be continued in conjunction with respiratory support using bubble CPAP.
Aisa conducted her research part of her PHD support with INFANT. Her supervisors are Professor Deidre Murray from Cork University and Prof Blandina Mmbaga from KCMUCO Tanzania