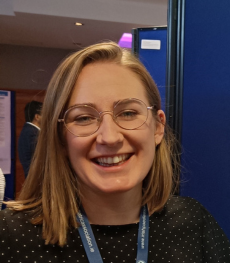 Anne is a medical graduate of UCC. She is a Specialist Registrar in Neonatology, a PhD student at UCC and a Clinical Research Fellow in INFANT.
Title of PhD: The SOPHIE Study: School-aged Outcomes Post Hypoxic Ischaemic Encephalopathy". Anne's PhD is focused on examining school-aged outcomes after Hypoxic Ischaemic Encephalopathy, which affects 2 infants per 1000 births.
Through psychological assessment and MRI imaging, her study aims to examine early neonatal clinical findings and their correlation with school aged outcomes, to gain a better understanding of the long-term prognosis in HIE since the introduction of therapeutic hypothermia.
Career Profile:
2023-Present: Clinical Research Fellow/PhD Student, INFANT/UCC
2016-2023: Paediatric/Neonatal Trainee
2011-2016: MB BCh BAO Honour Degree, UCC