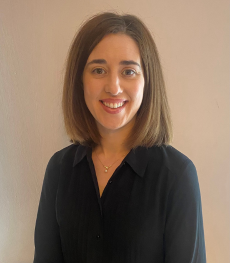 Sarah works as a Neonatal Pharmacist in Cork University Maternity Hospital (CUMH).
Her planned PhD Title is 'Health Technology Assessment of the New Model of Preterm Parenteral Nutrition in Ireland'.
Translational research over a decade by CUMH and UCC has developed an innovative parenteral nutrition model of care for preterm infants, now in use across neonatal units in Ireland. Incremental innovation to include additional clinical decision support and a move from paper to a digital format is currently underway.
This Employment-Based PhD will undertake a Health Technology Assessment, including the cost-effectiveness, acceptability, and affordability of this new model of care as it evolves.
Career Profile:
2004 to date: Clinical Pharmacist, Cork University Hospital. Current role: Senior Neonatal Pharmacist, Cork University Maternity Hospital.
2016 MSc Healthcare Informatics, University of Limerick.
2008 MSc Clinical Pharmacy, University College Cork.
2003 Master of Pharmacy, School of Pharmacy, University College London.