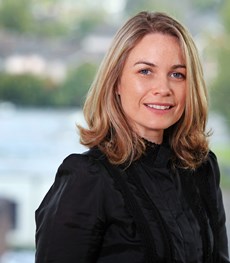 Co-investigator on PiNPoiNT
Ann-Marie is currently a co-investigator on PiNPoiNT, Personalised Nutrition for the Preterm Infant, which is a Science Foundation Ireland-funded study that will devise and implement digital systems for real-time monitoring of nutritional support in preterm infants.
Ann-Marie Brennan is a Clinical Specialist Neonatal Dietitian at Cork University Maternity Hospital with 16 years post-graduate experience. She is responsible for the development, management and evaluation of the clinical nutrition & dietetic service to the neonatal unit. She is also involved in developing national evidence-based neonatal nutrition guidelines.
Career Profile:
2007- to present: Clinical Specialist Neonatal Dietitian, Cork University Maternity Hospital.
2010-to present: Co-investigator on BabyGrow Preterm Nutrition Study, Cork University Maternity Hospital & University College Cork. BabyGrow is a longitudinal, observational study on nutrition, growth and body composition in preterm infants.
2013: PhD, School of Food and Nutrition Sciences, University College Cork.
2001-2007: Senior Paediatric Dietitian, Cork Univeristy Hospital.
2001: BSc. (Hons) & Diploma in Human Nutrition and Dietetics, Trinity College Dublin/Dublin Institute of Technology.