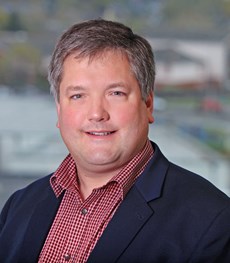 Thematic Lead for Connected Perinatal Healthcare & Associate Investigator
Simon's main research interests are: Connected health in both community and hospital settings, in developed and developing countries. He is particularly interested in how improvements in patient outcomes can be brought about by replacing paper based systems with electronic ones.
Other areas of research which interest Simon include how information systems influence patient care pathways; how decision support systems and business intelligence influence patient care and care management and how disruptive low – cost technologies can be used in resource limited environments.
Simon is pursuing research opportunities in the following areas:
Patient safety
Bedside data gathering
Use of sensor webs in emergency departments
Optimization of patient care in perioperative situations
Use of position sensors to improve CPR outcomes
Role of drones in enhance communications in disaster zones
Role of smartwatches and mobile apps in enhancing public communication during emergencies
Mobile and permanent emergency command and control infrastructures.
Career Profile
2013 PhD, Business Information Systems, UCC
2005 MSc, Business Information Systems, UCC
2015-Present Director, Health Information Systems Research Centre, UCC
2004-Present Lecturer, Business Information Systems, UCC
2002-2003 Business Analyst, Affinity Wireless Ltd, UK
1992-1999 Various roles in telecommunications (including field engineering work in Africa and Customer Care Management in SE Asia), Motorola, UK and Ireland
1988-1992 Various roles in telecommunications, Ericsson, Ireland
1988 BSc, Computer Science, UCC
Professional Activities/Achievements: 
Researcher, LEANBH project
Researcher and quality manager, S-HELP project