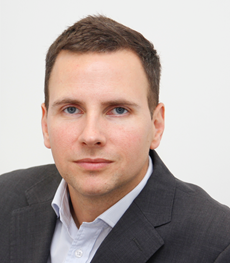 David is Professor of Molecular Physiology and Neuroscience at the Royal College of Surgeons (RCSI) in Ireland
David obtained his undergraduate degree in Pharmacology from the University of Bristol (1994) and PhD in Neuropharmacology from the University of Edinburgh (1997). He then moved to the University of Pittsburgh to undertake post-doctoral research with Prof Roger Simon, where he began studying apoptosis and stress signalling pathways in epilepsy. He established an independent lab at the newly opened Robert S. Dow neurobiology laboratories in Portland, Oregon in 1999 where he worked first as Assistant and later as an Associate Scientist. In 2004, David took up an appointment as Senior lecturer at RCSI, and was promoted to Associate Professor in 2008 and Full Professor in 2013.
David's lab is internationally recognised for discoveries on molecular mechanisms of cell death in epilepsy, and specializes in using experimental models and patient brain tissue to uncover injury and survival mechanisms. Major research focuses at present include the modelling and treatment of neonatal seizures, the role of non-coding RNA (including microRNA), ATP-gated ion channels, and biomarkers of epilepsy.
Within INFANT, David is working on biomarkers and treatment of neonatal seizures. His team is testing blood samples for trace levels of molecules unique to the brain that might help diagnose seizures or predict risk of brain injury. He is also exploring novel systems of brain cell communication as potential therapeutic targets to stop seizures and protect the immature brain from harm.
David is Co-Director of the Centre for the Study of Neurological Disorders. He is the current president of Neuroscience Ireland and Editor-in-Chief for Pharmacology at the International Journal of Physiology, Pathophysiology & Pharmacology.