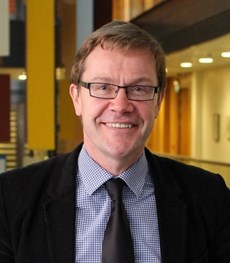 Ken O'Halloran is Professor of Physiology at University College Cork. He is an integrative physiologist with a primary interest in the sensorimotor control of breathing.
The primary focus of Ken's research is sensing and responding to oxygen deprivation (hypoxia). Experimental approaches employed in his laboratory allow exploration of the physiological and pathophysiological consequences of hypoxic stress from cells to systems.
His studies span laboratory work (animal models of disease), clinical work (neonatology and respiratory medicine), and environmental work (high altitude) settings. His research explores fundamental aspects of respiratory homeostasis with application to health and disease.