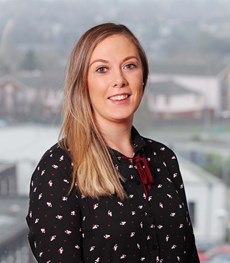 Caroline is a PhD student at the INFANT Centre. Caroline completed her BSc Midwifery in the UCC in 2010. After graduating she travelled to Essex in the UK where she worked as a Band 6 Midwife in one of the largest and busiest maternity units in the country. She returned home at the end of 2011 and began working as an agency midwife in various maternity hospitals around Ireland.
Caroline went on to work as a research associate with a medical diagnostics company in conjunction with University College Cork involved in the development of a blood test which can predict the risk that a woman will develop preeclampsia later in their pregnancy.
Caroline has completed a postgraduate diploma with UCC in Preparation for Birth and Parenthood and enjoys providing antenatal classes in her spare time.
Career Profile:
2020-Present: PhD Student at INFANT
2017-2020 Clinical Research Support Officer (Midwife).
2013-2017 Research Associate, Metabolomic Diagnostics.
2013 Postgraduate Diploma, Preparation for Birth and Parenthood, UCC.
2011-2014 Registered Midwife (CUMH, MRMH & UHW, Nurse On Call).
2011 (1 year) Band 6 Midwife, Queens Hospital Romford, Essex. Barking Havering and Redbridge Trust.
2006-2010: BSc Midwifery, UCC.