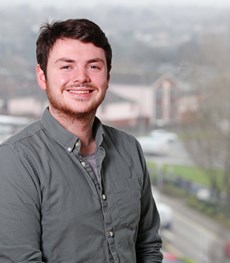 Daragh is a bioinformatics researcher conducting his PhD at INFANT. His work is focused on analysing medical data using machine learning and biostatistical techniques to detect potential predictive biomarkers, with a main focus on creating early life diagnostics to aid in the treatment of hypoxic infants as well as to shed light on the underlying mechanisms leading to autism spectrum disorder.
Career Profile:
2017-Present: Researcher INFANT
2016-2017: M.Sc Bioinformatics and Computational Biology, University College Cork.
2012-2016:  B.Sc (Hons) Zoology, University College Cork.