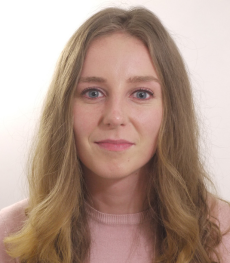 Contact Details:
Email: ADoody@ucc.ie 
Alison Doody is a Project Manager for the MICROBIOME_BRAIN_DEVELOPMENT Project led by Prof. Mairead Kiely and Prof. Deirdre Murray. This study is part of the Wellcome Leap1kD project which seeks to examine early predictors of executive function in young children.
Alison has an MSc in Environmental Science from Trinity College Dublin and a Higher Diploma in Applied Psychology from University College Cork.
Career Profile:
2023 – present: Project Manager for MICROBIOME_BRAIN_DEVELOPMENT project, Infant
2022 – 2023: Field Researcher, The Intellectual Disability Supplement to the Irish Longitudinal Study on Ageing (IDS-TILDA)
2019 – 2023: Communications Consultant, the International Maize and Wheat Improvement Center (CIMMYT)
2018-2019: Regulatory Affairs Associate, Coty Inc.
2015-2017: Environmental Inspector/Enforcement Officer, Noonan Services Group
Education:
Higher Diploma (H. Dip) in Applied Psychology
MSc in Environmental Science
BA (Hons) in Arts, Philosophy and Studies in Psychology