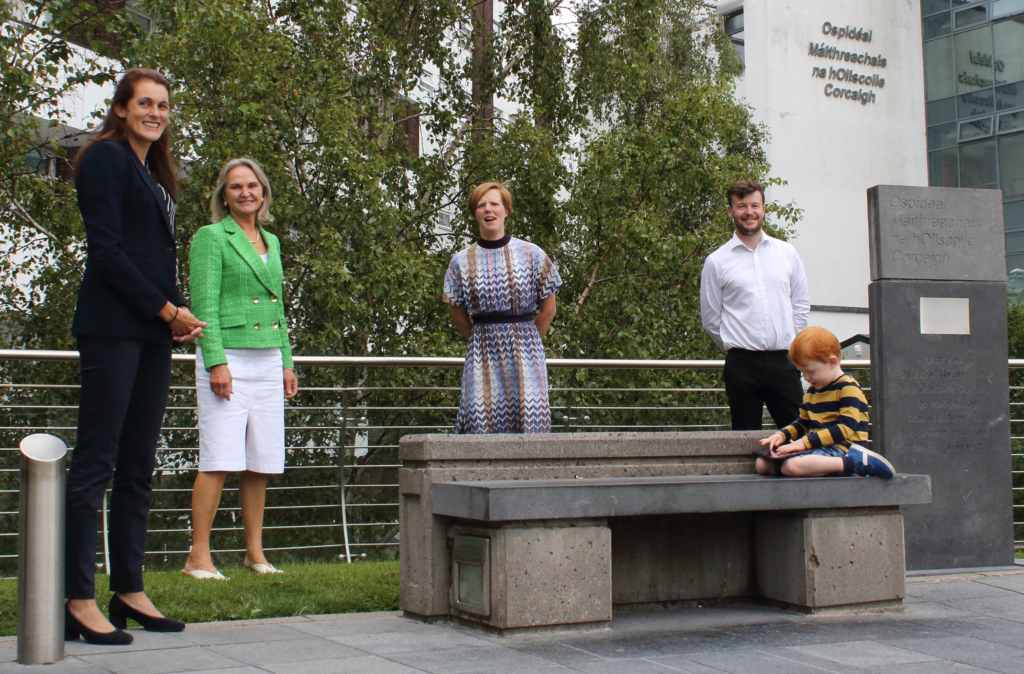 New technology to support non-verbal assessment of infants & young children.
31st August 2021: A new UCC spin out company, Liltoda Ltd, launched today. Liltoda will focus on harnessing the power of gaming technology for the early detection of infant brain injury. The Liltoda team aim to create a sea change in the assessment of brain development in young children. The company is the direct result of an ongoing collaboration between Ireland's world-class Maternal and Child Health research centre, the INFANT centre, and global gaming company, Hello Games.  
Since 2014 Deirdre Murray, Professor of Paediatrics in UCC, and her brother Sean Murray, Founder and Managing Director of Hello Games, have worked together to study the ability of young infants to interact with touchscreen technology. The responsive nature of touchscreen tablets allows young children aged 18 months onwards to interact and solve puzzles without the need for language. Traditionally, cognitive ability in very young children is assessed based on the surrogate markers of developmental milestones. Parents can easily track a child's speech and motor skills, but tracking their child's thinking skills and problem solving ability is much more difficult. For this reason many children with learning difficulties are not detected before starting school. Children often have years of struggling at school before their difficulties come to light. Traditional tests such as Bayley's Scales, were developed in the 1950s, based on observation of children's play and development of the time.  This widely-used method to measure cognitive, language, and motor skills takes over an hour to complete with an infant, requires a specially trained professional and relies heavily on a child's ability to understand verbal instructions.  As a result, an infant with poor or late developing language skills, or with hearing difficulties or a child whose mother tongue is not English, will perform poorly. Children from minority groups are therefore disadvantaged from early on.
"Children's brains grow and develop rapidly in the first few years of life. Their ability to learn about the world around them and to quickly solve problems and learn new skills is fascinating to watch, but up to now has been difficult to measure. Most of our tests depend on the use of language to explain and to observe a child's responses across a number of tests. If a child speaks a different language, or has no language at all, they are very difficult to assess. The beauty of this application is the child is engaged and self-motivated to complete the tasks, without any instruction from us. This new technology which can be deployed on a tablet interface or similar screen, without verbal instruction and will accurately assess a child's ability to problem solve and complete complex tasks in just 15-20 minutes," said Prof. Deirdre Murray, principal investigator with the INFANT Research Centre, UCC.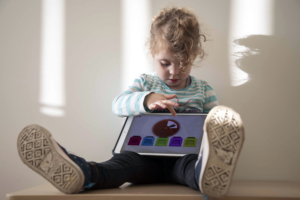 "This means that children with learning difficulties who are currently "missed" as they do not have access to a trained psychologist can be identified at a much earlier stage so that intervention and investigation can start in time to help them to reach their full potential".
The programming expertise of Hello Games has allowed them to develop assessments that are engaging and age appropriate for toddlers from 18 months onwards. The app, which will be used by trained health care staff, has been six years in development and has already been piloted to test cognitive skills in over 400 infants. Hello Games co-founder and managing director, Sean Murray said, 
"It's exciting to see how technology we have developed at Hello Games can really improve diagnostics for brain development. As gaming developers, we understand intuitive paths, visual interfaces and the natural skills required to process information through technology. To see this technology that we have developed with INFANT being used to help infants and young children is really rewarding, and we are confident that using this technology is a better way to test for cognitive ability in young children, yielding conclusive results and creating a better experience for the infant."
 Head of UCC College of Medicine and Health, Prof. Helen Whelton, commented;
"Litolda is a fantastic example of the potential of clinical research to directly improve health care. INFANT have taken a multi-disciplinary approach combining engineering, neuroscience, gaming, psychology and clinical insights to develop a ground-breaking new platform to help assessments of child development. Litolda will provide the pathway to translate this into direct clinical use as well as driving economic impact as an exciting digital health start-up"
INFANT Research Centre UCC, Director, Prof. Geraldine Boylan welcomed the announcement stating, 
"I am delighted that this new industry partnership between INFANT and Hello Games is underway. INFANT now works with over 40 companies in many different sectors and it is very exciting that we are now working with a young "indie" company in the gaming world to explore how gaming developers and their skills can be deployed to develop smart, and clinically useful tests to help child development. This is a perfect example of one of INFANT's key differentiators, combing clinical insights, engineering and collaboration across different fields and stakeholder groups to develop an innovation that can be deployed to improve outcomes for children'
Prototype applications have already been tested in children from Ireland, Sweden, UK, Gambia and Qatar and this work has led to licencing of software from both UCC and Hello Games for the development of the CogniToT® application. 
Mike Cunneen CTO of Liltoda adds "Academic researchers from around the world have been contacting us to ask to use this tool. Launching the CogniToT® application through Liltoda will allow us to create an interface for researchers, psychologists and paediatricians to access this technology seamlessly so that we can reach many more children, whatever their geographical location. We believe that infant cognitive assessment will change dramatically in the next 5-10 years and Liltoda aims to be at the forefront of this new era. Earlier detection of problems will open up many new possibilities for early intervention and early brain protection". The next step for the company will be the development of homebased remote assessment whereby children from any corner of the globe can be assessed by secure video link and downloadable applications.
There is also rich potential in CogniToT® being a new digital health tool to support electronic clinical trial management tracking outcomes in trial interventions where development markers need to be assessed at scale and across multiple sites and countries or in post-mark surveillance of any therapies that may influence brain development.
 Interim Director Innovation at UCC, Dr. Sally Cudmore added;
 'It is imperative that first-class research is commercialised in order to realise beneficial impact for society. UCC Innovation has played a key role in the launch of this new UCC spin out, Liltoda Ltd, which has developed technology to assess cognitive development in infants, allowing earlier interventions when needed. I am delighted to see the establishment of this innovative company, and the transition of their state-of-the-art technology into a commercial reality with endless possibilities for growth and expansion''
For more information please visit https://www.liltoda.ie/ or https://www.infantcentre.ie. Please contact Tara O'Leary communications College of Medicine and Health on 0858077849 or email tara.oleary@ucc.ie for more information.
ENDS