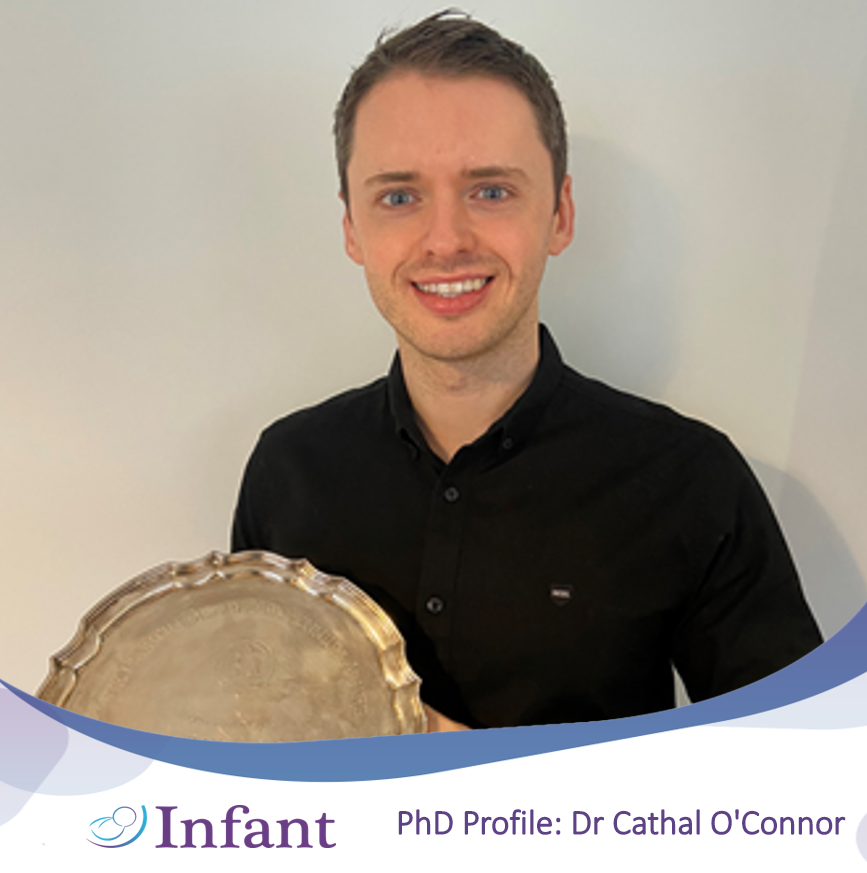 Cathal O'Connor is a PhD fellow with the prestigious Irish Clinical and Academic Training (ICAT) programme and is a Specialist Registrar in Dermatology with the Royal College of Physicians of Ireland (RCPI), dual training in general paediatrics. He graduated from University College Cork in 2013 and undertook Basic Specialist Training with RCPI in both Paediatrics and Adult Medicine. He has dual membership of the RCPI in Paediatrics (2015) and Medicine (2017). He is author of several dermatology textbook chapters, has over 50 academic publications and has a special interest in paediatric dermatology, with primary research interests including eczema and genetic skin disease. He has been chosen as a 'Future Leader' by the executive board of the European Society for Paediatric Dermatology for 2021-2024.
Assessing SleeP IN infants with early-onset atopic Dermatitis by Longitudinal Evaluation (The SPINDLE study)
The aim of the project is to describe, for the first time, detailed sleep architecture of infants with early-onset atopic dermatitis (AD), also known as eczema, compared to controls, by using EEG polysomnography, sleep actigraphy, and parental reporting.
The objectives are to:
1. Recruit a cohort of infants with early-onset AD and a cohort of matched healthy controls
2. Collect and analyse parent-reported, actigraphy, and EEG polysomnography sleep data from infants with early-onset AD, and compare to healthy controls
3. Perform serial clinical assessment, skin barrier assessment, and inflammatory cytokine assessment (by tape stripping), and correlate with sleep features in infants with early-onset AD
4. Examine sleep and quality of life indices of caregivers of infants with early-onset AD compared to controls
Cathal has seen first-hand the massive impact that eczema has on families, and hopes to improves outcomes for babies and families with this research. His primary supervisor is Prof Geraldine Boylan, who is a global expert on EEGs and sleep research in babies.
https://bmcpediatr.biomedcentral.com/articles/10.1186/s12887-022-03382-3
Supervisors/advisors: Prof Alan D. Irvine, Prof Deirdre Murray, Dr Michelle Murphy, Prof Jonathan O'B Hourihane & Prof Geraldine Boylan